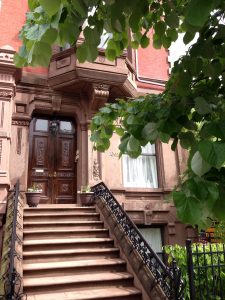 New York City's has been experiencing an unparalleled building boom!
Billionaire's Row has smashed prior records; two are taller then the Empire State Building, a four floor home sold for $234 million, it's a jawbreaker WOW!
One Vanderbilt Tower offers a new spectacular observation deck, taller than the Empire State.
IAC Building by Gehrey, New York by Gehrey The Highline, Little Island, Brooklyn's first building to exceed 1,000'!
VIA 57 West triangle building, designed by Barge Engels, unbelievable!
111 West 57th Street $2 Billion, taller then ESB and most disproportional skyscraper in the world. Google 432 Park Ave!
And the traditional favorites: Empire State Building, Chrysler, Grand Central Terminal, Brooklyn Bridge, Rockefeller Center.
See the view from across The East River from the shore in Brooklyn.
We provide the folklore, the who, how, when, where and why told in an entertaining and amusing way.
Select your favorites and we'll create an itinerary that targets your interests.