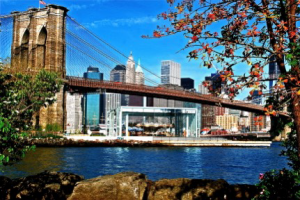 Grand Army Plaza, Prospect Park and Ocean Parkway, a grand boulevard.
The Bronx is optional
We'll choose from these spectacular neighborhoods, Coney Island, Cobble Hill, historic sites, Prospect Park and Park Slope neighborhoods.
DUMBO is a "star of the show" with marvelous views too.
Visit Jane's Carousel, best views of Manhattan. Take a step back in time in Williamsburg and see Manhattan from the shoreline, its "shore" to please!
Visit the Old Stone House, a most significant site during The Battle of Brooklyn in The Revolutionary War.
The shopping center of The Bronx is a vast contrast from Manhattan, and Charlotte St. compared with what was once there when Jimmy Carter publicized it as a symbol of urban decay.